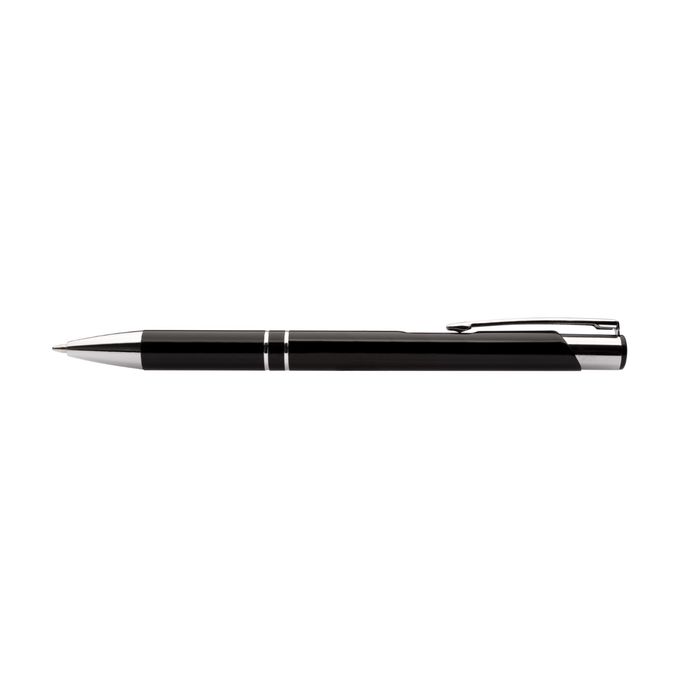 Personalised Sleek Pens
• Ballpoint pen with metal body & blue ink colour
• Customisation technology: Laser engraving
• Engraved text will be in white
To add Text:
• Select the 'Upload your design' box in the studio and delete the box
• Select 'Text' option in the toolbar
• Click on 'Add New Text Field' on desktop and 'Text' on Mobile

For best engraving results:
• Choose font size 9 and above. Bigger font leads to clearer & better output.
• The preview on the site will match the final product, check the preview to verify that your design output is satisfactory
Cash on Delivery available
Get their attention.
Planning a promotional event? Give attendees an Engraved Pen to remember you by. Customise with your business name for maximum brand awareness.

• TYPE: Ballpoint Pen
• MATERIAL DETAILS: Metal
• INK COLOUR: Blue
• LENGTH: 13.8 cm
• DIAMETER: 0.9 cm
• PRODUCT WEIGHT: 17.8 grams
• PLUNGER ACTION: Yes
• TIP SIZE: 0.7 mm
• DECO AREA SIZE: 40 x 7 mm
Make an impression on your customers and clients by giving them Sleek Pens in an elegant gift box. This gold tone gift box is sold stand alone.