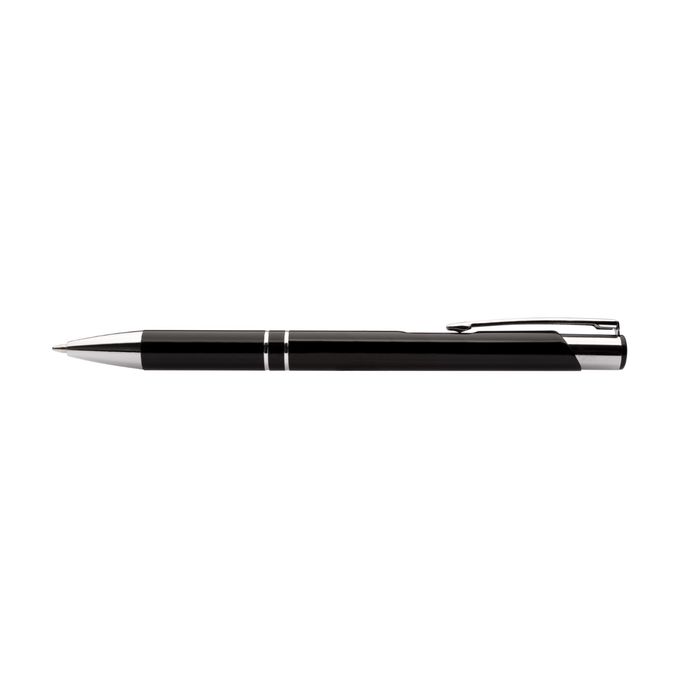 Personalised Sleek Pens
• Best for engraving of text and simple images (outlines), not for filled and complex images
• Ballpoint pen with metal body & blue ink colour
• Customisation technology: Laser engraving
• Engraved text will be in white
To add Text:
• Select the 'Upload your design' box in the studio and delete the box
• Select 'Text' option in the toolbar
• Click on 'Add New Text Field' on desktop and 'Text' on Mobile

For best engraving results:
• Choose font size 9 and above. Bigger font leads to clearer & better output.
• The preview on the site will match the final product, check the preview to verify that your design output is satisfactory
Cash on Delivery available
Get their attention.
Planning a promotional event? Give attendees an Engraved Pen to remember you by. Customise with your business name for maximum brand awareness.

• TYPE: Ballpoint Pen
• MATERIAL DETAILS: Metal
• INK COLOUR: Blue
• LENGTH: 13.8 cm
• DIAMETER: 0.9 cm
• PRODUCT WEIGHT: 17.8 grams
• PLUNGER ACTION: Yes
• TIP SIZE: 0.7 mm
• DECO AREA SIZE: 40 x 7 mm
Vistaprint India customizes all its products in facilities located within India. Some of our raw materials, intermediate components, and consumables used in the manufacturing of the final product could be from one or more countries. 
As we follow Global Sourcing, one product is likely to have a different country of origin depending on the batch sold.
Country of origin: India