NFC Visiting Cards with VistaConnect
Introducing VistaConnect – a free service that adds an online extension to a single business card you keep. Smart scanning technology instantly brings customers to schedules, signup forms and everything else that makes your business go.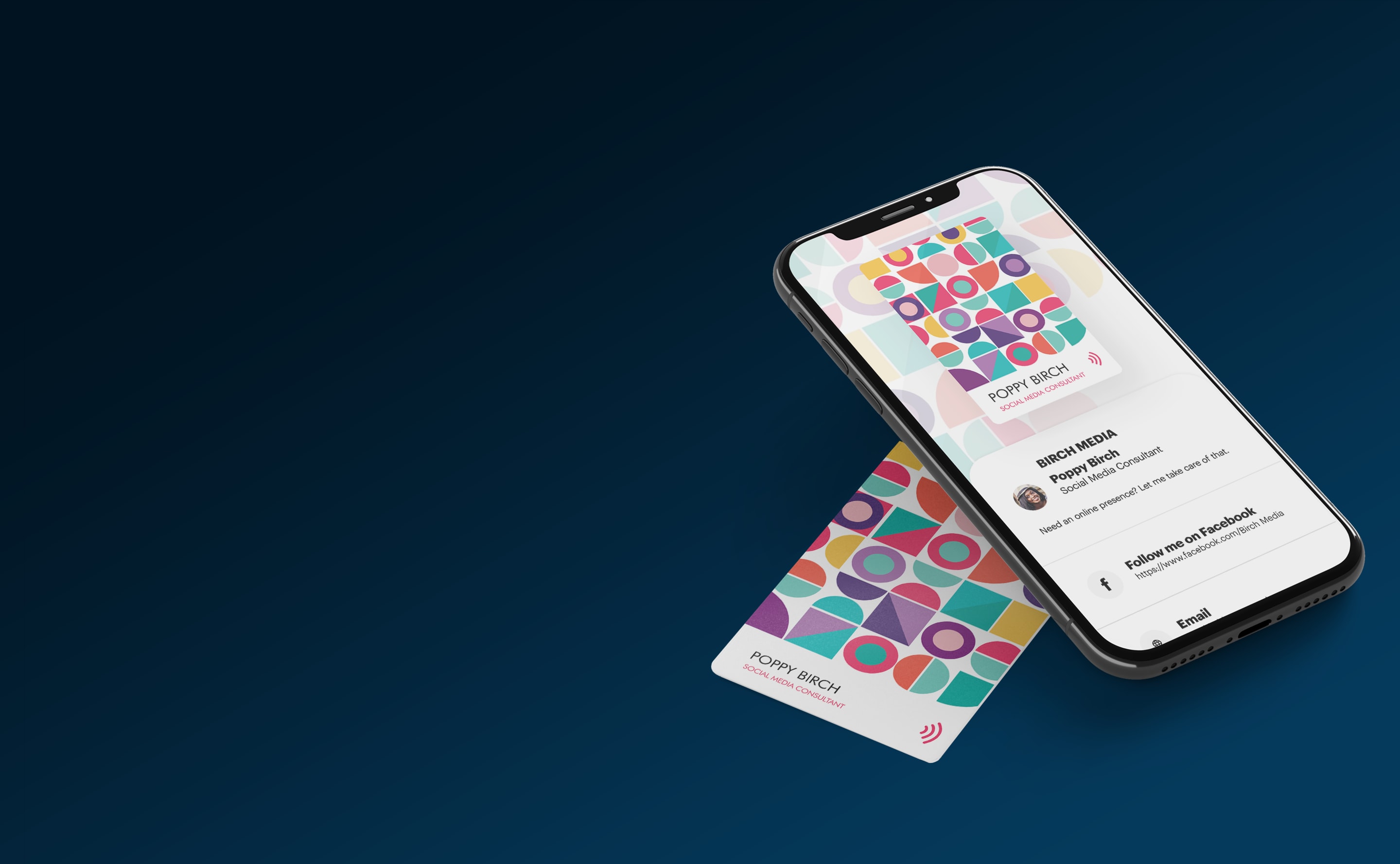 What is VistaConnect?
Make a stronger connection with potential customers.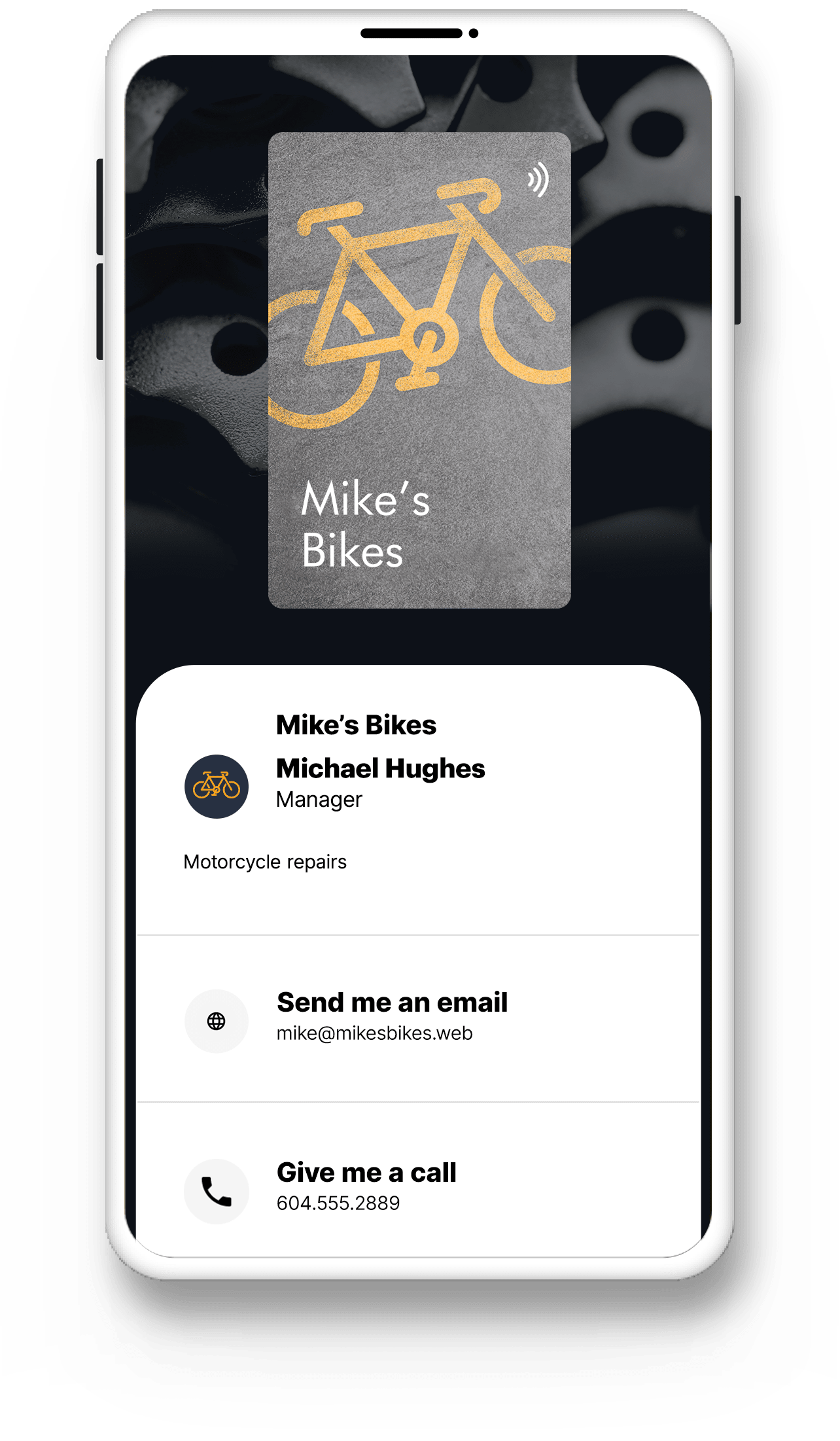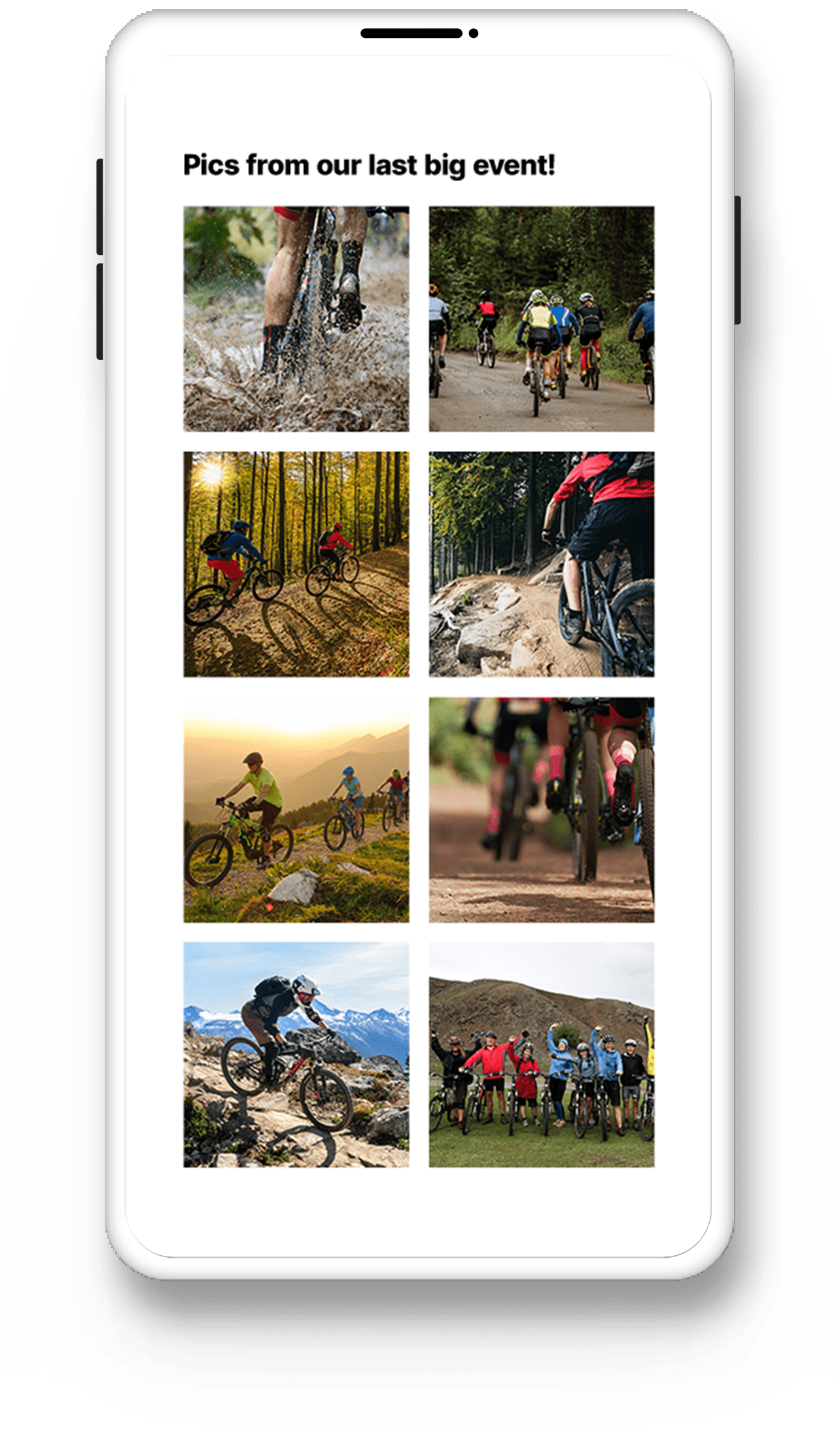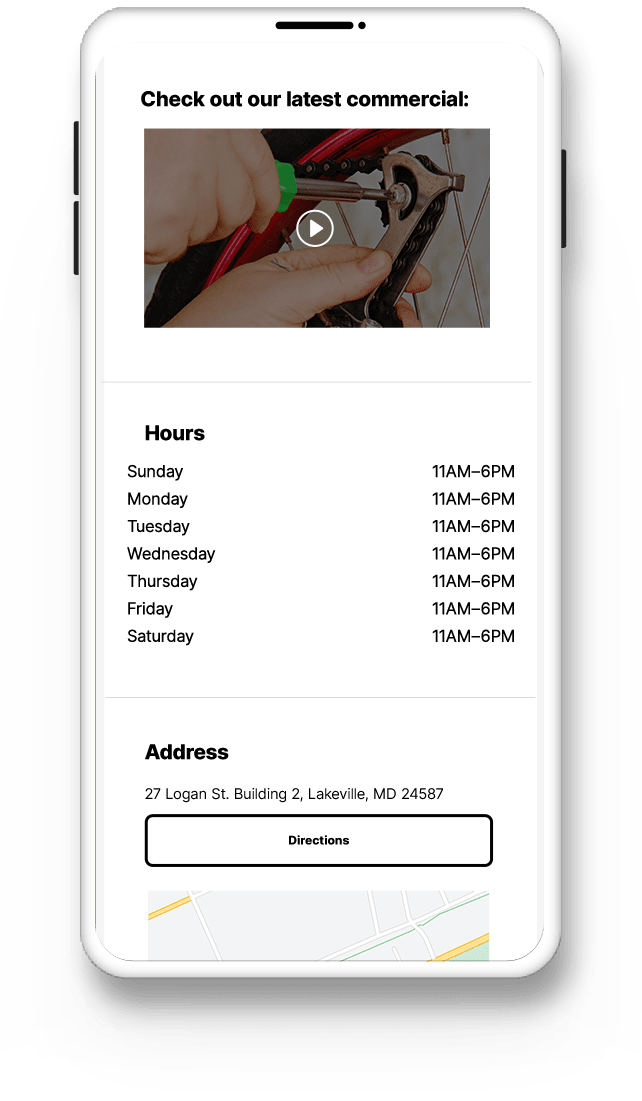 Check out everything else you can add to your VistaConnect site.
VistaConnect takes minutes to set up.
Create a smart business card that can keep up with you.
Your business moves fast, but your custom NFC digital business card and online experience keep all your customers, connections and partners up to date. You can update your site anytime with a simple, easy-to-use menu. Daily specials. Seasonal sales. Additional contact info or a brand new location. You'll never need to reprint your cards with VistaConnect — it's just click, click, done. For larger quantities, contact us and we'll help you place your order.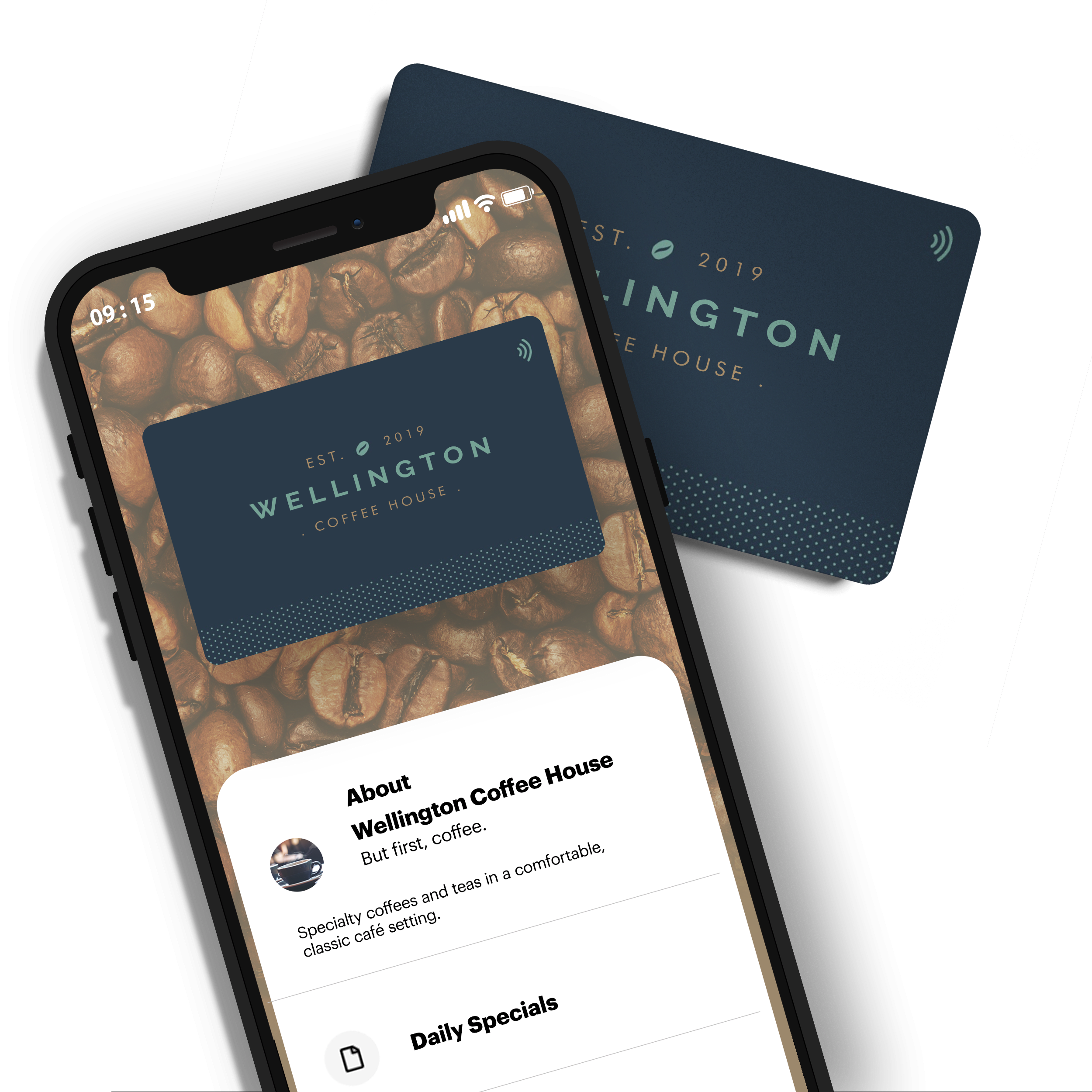 Get started with VistaConnect
Frequently Asked Questions
Yes, you don't need to build the online experience before completing your purchase. You can use our convenient builder/editor to create, update or edit your VistaConnect experience whenever you want. Go to My Account and select My Digital Marketing to access these features on the VistaPrint website.
Near Field Communication (NFC) is contactless transfer technology like Bluetooth and Wi-Fi. It allows devices to send and receive bits of data or information. Hold the card to a smartphone to enable or activate the NFC built into your digital visiting card.
We use a thicker, 0.8mm (0.08 cm) durable plastic for NFC digital business cards, which helps protect the built-in technology and gives the cards better overall durability. We charge our regular price for this type of paper – no extra charge for the NFC functionality.
No – you don't need much knowledge about the Internet. We'll help you create and manage your new online experience for customers. See above for more information on what you can do with VistaConnect.
Absolutely. You can link to your existing website, related websites, social media profiles and more.
Yes, you can link your existing Etsy, Amazon shop links as a URL as well as appointment booking services links.
After you finish designing your NFC visiting card, we'll take you to our VistaConnect studio, where you can customize and preview the online experience you'll be linking to. Please note that the QR codes for your cards will be auto-generated.
Generic Name: Visiting Cards
Corners: Rounded
Shape: Rectangle
Product Dimensions (lw): 8.5 cm x 5.4 cm
Package Dimensions (lwh): 9.5 cm x 5.5 cm x 5.3 cm
Item Weight: 45 g
Color Name: White
Material: PVC 0.8 mm thickness card
Included Components: NFC Chip embedded Visiting Card
Name and Address of the Manufacturer: Cimpress India Private Limited, c/o Renaissance Infrastructure, Building B III, Vashere, Bhiwandi, Thane 421 302. Maharashtra. India.
Name and Address of the Packer: Cimpress India Private Limited, c/o Renaissance Infrastructure, Building B III, Vashere, Bhiwandi, Thane 421 302. Maharashtra. India.
Delivery and Shipping: Estimated Delivery/Arrival time will be calculated at Shipping Stage
Terms of Returns, Refund & Grievance Officer details: Click Here Registered Office and Branch Locations: Mumbai, Thane (Vashere), Bangalore, Ahmedabad
Legal Name of Entity: Cimpress India Private Limited