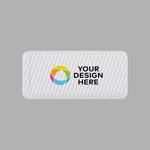 Power Bank 10000 mAH
Material: Plastic Body

Size: 14.1 cm x 6.5 cm

Colour: White
Decoration Technology:
fullcolorprint
Description
Material: Plastic Body

Size: 14.1 cm x 6.5 cm

Colour: White

Weight: 230 g

Please refer our Terms of Use for TERMS OF RETURNS, REFUND & GRIEVANCE OFFICER DETAILS
Product features
Smart Phone, Tablet, Cameras, Ipod, Game Controller
China. Vistaprint India customizes all its products in facilities located within India. Some of our raw materials, intermediate components, and consumables used in the manufacturing of the final product could be from one or more countries.
Estimated Delivery/Arrival time will be calculated at Shipping Stage
1 USB cable & 1 Power Bank
Cimpress India Private Limited
Name and Address of the Importer
Procter International, A401/G, Jaswanti Allied Business Centre, Ramchandra Lane, Opp. Andhra Bank, Off Link Road, Malad W., Mumbai – 400075
Name and Address of the Packer
Cimpress India Private Limited, c/o Renaissance Infrastructure, Building B III, Vashere, Bhiwandi, Thane 421 302. Maharashtra. India.
Package Dimensions (l*w*h)
Product Dimensions ‏(l*w*h)
Registered Office and Branch Locations
Mumbai, Thane (Vashere), Bangalore, Ahmedabad